1800 DETAIL IS A REFERRAL SERVICE RUN BY LOCAL DETAILERS
Our service provides a quick and easy method of locating the best suited detailer for your individual needs. By simply telling us about the service you require, we will match you with your best suited member and have them contact you. All 1800 Detail members have successfully completed our rigorous assessment and many have been commended by previous clients.
All this to give you the customer, piece of mind in knowing your valuable investment is in good hands.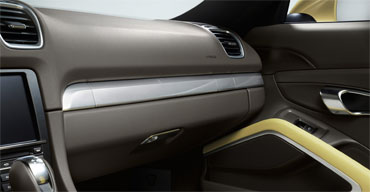 This idea came about as many detailers delivering excellence were being lost among the others who provide an ordinary service to say the least.
They are the ones who perform so called detailing services in a fraction of the time and charging similar rates to the few who do it right.Often these are the ones who compete on price at the cost of quality.
They do a rush job by skimming over the vehicle rather than spending the time needed to achieve the desired results.
The results may look good at first; however in a matter of weeks the products they use will simply wear off exposing the poor workmanship.
At 1800 Detail we provide you with the highest level of detailing services available, Guaranteed.
We do it right the first time. Experience the luxury of 1800 Detail for yourself.
Only partner with the best detailers
Are highly trained and professionally assessed
Provide a convenient and secure service
Deliver high quality and value for money
Are your car's best friend
Client satisfaction guarantee
1800 Detail did a fantastic job in detailing my car. I am most pleased. Both of my neighbours have seen the results of your work on my car and thought the job was fantastic. So, yes, you did a 1,000% better than the job I had done at *****, and I will be using your service again. Thanks for the great service.

1800 Detail Customer

1800 Detail did an outstanding job on our Lexus so we had him do our 4wd as well. Very professional and detail oriented, we will certainly use them again in the future.

1800 Detail Customer